text.skipToContent
text.skipToNavigation
Added to Your Shopping Cart
Certificate of Analysis
Are you looking for...
You might be interested in...
Type in Product name, Keyword or Catalog number to see suggestions.
Save to list
Save to list
WinKQCL™ 5 Endotoxin Detection Software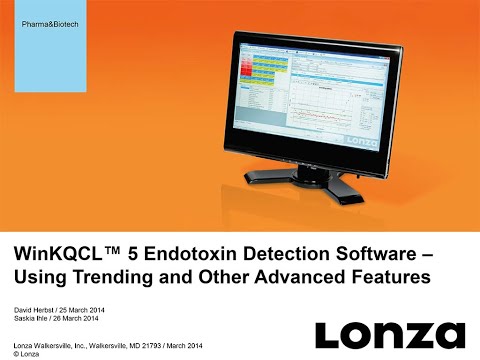 WinKQCL™ 5 Endotoxin Detection Software 
Learn how to use the advanced features in Lonza's WinKQCL™ Endotoxin Detection Software to save time, reduce costs and ensure compliance to 21 CFR Part 11 and Annex 11.
With the WinKQCLTM Endotoxin Detection Software, you can do more than just run your template and report results. The software offers a fully integrated solution for your quantitative endotoxin detection, data management and reporting needs.
View the webinar and learn how to make your endotoxin testing process more efficient.
Topics Discussed Include:
How to prevent retests where you have split pair/split replicate events
How to investigate Out of Specification events and identify trends using our built in trending data analysis feature
How to keep spot contaminations from invalidating your standard curve
How to use your Windows® password in the WinKQCLTM Software
How to set up feature access to ensure compliance to 21 CFR Part 11