text.skipToContent
text.skipToNavigation
Added to Your Shopping Cart
Certificate of Analysis
Are you looking for...
You might be interested in...
Type in Product name, Keyword or Catalog number to see suggestions.
Save to list
Save to list
Hepatocytes in the Drug Development Pipeline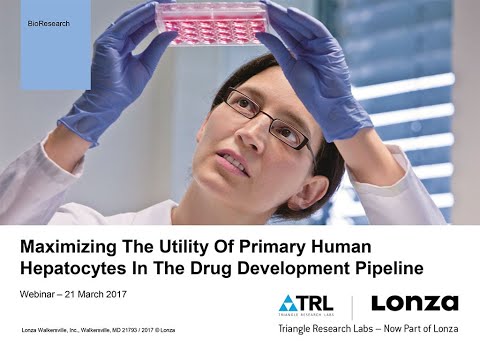 Hepatocytes in the Drug Development Pipeline
Webinar describing how hepatocytes are used in drug development delivered by Dr. Salman Khetani, Professor at University of Illinois, Chicago.
Due to significant differences across species in liver pathways, in vitro models of the human liver are being increasingly utilized to screen for the potential efficacy, metabolism and/or toxicity of candidate compounds. Cultures of primary human hepatocytes (PHHs) are widely considered to be the 'gold standard' for creating such models.
Watch our webinar for a comprehensive overview of various models that one may apply to hepatocytes from the very basic to complex.
Topics:
Reveal tips and best practices for the short-term and long-term culture of primary human hepatocytes (PHHs)
Discuss the utility of PHH cultures for assessing drug clearance, drug metabolite identification, drug-transporter interactions, etc.
Suggest product solutions where appropriate
Webinar Speaker:
Salman Khetani, Ph.D., Associate Professor, Bioengineering, University of Illinois at Chicago, USA
Learn more