text.skipToContent
text.skipToNavigation
Added to Your Shopping Cart
Certificate of Analysis
Are you looking for...
You might be interested in...
Type in Product name, Keyword or Catalog number to see suggestions.
Cell analysis
MycoAlertTM PLUS Mycoplasma Detection Kit (50 Tests)
Detect mycoplasma contamination in cell culture supernatants, media, and supplements with the next generation MycoAlert
TM
Kit allowing the use of less sensitive plate luminometers or multifunctional readers.
Catalog #: LT07-705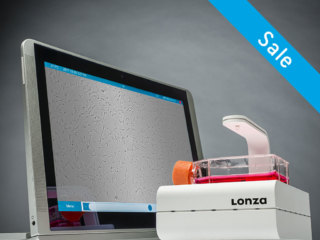 CytoSMARTTM 2 FR System
This live cell imaging and monitoring system captures images and records time-lapse videos of your cell cultures while they reside in the incubator. A lifespan access to all advanced CytoSMARTTM Connect Cloud Service features is included.
Catalog #: AACS-1004
Added to Your Shopping Cart
Product Availability by Store Location
We use cookies to deliver the best service to you. By continuing to browse the site, you are agreeing to our use of cookies.
Ok